ZIRIUS researches and explores new forms of participation in politics, economy, science, and civil society in a wide variety of contexts.
The main focus in the area of governance at ZIRIUS is on risk management. We study innovative, participative approaches that allow for the inclusion and consideration of all relevant stakeholders, their interactions and communication with each other, as well as their processes of decision-making.
Against the background of pluralised living environments, ZIRIUS explores the following aspects of technology assessment: scientific assessment, social assessment, and the chances of influencing and shaping socio-technical development. Participation of all relevant stakeholders is essential here.
The integrated approach taken in this research area allows for generating knowledge and identifying resources for supporting decision-making. Thus, we address societal challenges and their implications for politics, the economy, science and civil society.
Members of Research Area Participation, Governance and TA
Contact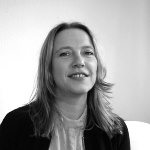 Sarah-Kristina Wist
M.A.
Spokesperson for the Research Area Participation, Governance and TA