In this research area, we deal with socio-technical transformation processes such as the energy, nutrition or mobility transition. This includes both empirical and conceptual work with a focus on sustainability issues. Key questions are:
How can socio-technical transformation processes be adequately described and analysed? Which mechanisms, drivers and barriers play a crucial role?
How can such transformation processes be influenced and shaped in terms of sustainable development?
Our research projects focus on the analysis of changes in behavioural and attitudinal patterns (micro level), organisational fields (meso level), as well as cultural and socio-economic structures (macro level).
Most projects in this research area aim at interdisciplinary and transdisciplinary knowledge production and application. An essential feature of this research area is the collaboration with other scientific disciplines as well as actors from policy-making, economy and civil society.
Members Research Area Sustainability and Transformation
Contact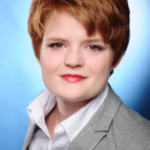 Doris Lindner
M.A.
Spokesperson for the Research Area Sustainability and Transformation