Energy research at ZIRIUS covers a wide range of empirical questions: Analyses of energy consumption and mobility behaviour of private households, examination of public attitudes towards energy-related issues (among others acceptance of different energy production technologies or the evaluation of future energy mixes).
We also explore how organisations shape or hinder the energy transition. In addition, we examine the relationship between external developments, such as social models and the energy transition.
The methodological, theoretical and conceptual approaches we use cover the entire spectrum of scientific disciplines and methodological orientations that ZIRIUS has established. Quantitative and qualitative methods of empirical social research, dialogical methods and scenario techniques are used in face-to-face events as well as online.
Much of the research in the field of energy at ZIRIUS is interdisciplinary or transdisciplinary. Of particular importance is the cooperation with our partners in the STRise research network.
Members Research Area Energy
Contact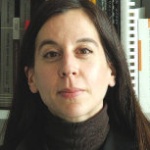 Sandra Wassermann
M.A.
Spokesperson Research Area Energy