ZIRIUS will carry out qualitative analyses on the emergence of innovations in the heat sector with a focus on actors and different forms of knowledge in the innovation process. The analyses serve the further development and calibration of the SKIN Energy Model, which is developed by the project partner Iqib. The analysis is based on the typical functions developed in the theory of technological innovation systems, which an innovation system must fulfil:
- Knowledge development and diffusion
- Influence on the direction of search
- Entrepreneurial experimentation
- market formation
- legitimation
- resource mobilisation
- Development of positive externalities (Bergek et al. 2008)
Whether and how these functions are fulfilled depends in particular on the interaction of heterogeneous actors and different forms of knowledge generation and knowledge exchange. In addition, the requirements for knowledge and forms of knowledge etc. change in the course of innovation processes.
First of all, actors are identified who are important for the innovation system under consideration and with regard to their fit to the energy system models also used in the project, and who are important in different innovation phases. The data collected through interviews and workshops will complement the data and network analyses carried out by project partner Iqib. In addition, a close exchange with the diffusion analyses to be carried out in the project, which are planned by the project partners ISI, RWTH Aachen and TU Braunschweig, is planned.
The results are to be used to a) specify the agents in the agent-based model, b) identify questions for the model runs and simulations, and c) uncover obstacles in the innovation system and develop possible measures.
Project Partners
Coordinator:
Dr. Joachim Globisch, Fraunhofer-Institut für System- und Innovationsforschung (ISI)
Further project partners:
Dr.-Ing. Bert Droste-Franke, Iqib (Institut für qualifizierende Innovationsforschung und -beratung)
Dr. Ulrich Fahl, Institut für Energiewirtschaft und Rationelle Energieanwendung (IER, Univ. Stuttgart)
Dr. Jan Steinbach, Institut für Ressourceneffizienz und Energiestrategien (IREES)
Charlotte Senkpiel, Fraunhofer-Institut für Solare Energiesysteme (ISE)
Prof. Dr.-Ing. Aaron Praktiknjo, Institute for Future Energy Consumer Needs and Behavior (FCN, RWTH Aachen)
Prof. Dr. Frank Eggert, Abteilung für Psychologische Methodenlehre und Biopsychologie (IPMB, TU Braunschweig)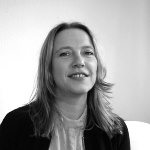 M.A.
Sarah-Kristina Wist
Speaker of the Research Field "Participation, Governance and Technology Assessment"