The method development research area develops and researches innovative methods for the interdisciplinary analysis of socio-technical systems. Special emphasis is given to Cross-Impact Balance Analysis (CIB) and the Group Delphi Procedure.
The research that ZIRIUS carries out in particular issue areas often requires innovative methods and methodological development. In order to meet the methodological requirements of our research projects as well as contribute to the social sciences' methodological portfolio, the method development research area develops, studies and evaluates relevant research methods, their properties and effects as well as the benefits of combining new, innovative and established methods. Currently, the focus is on three main research areas:
Focus
Cross-Impact Balance Analysis (CIB) is a qualitative analysis technique that makes systematic use of qualitative expert opinions in order to develop qualitative scenarios or assess intervention effects in complex but weakly defined systems. ZIRIUS supports the CIB method, which is now being used internationally by numerous research groups, through reflexive method research, a method homepage and the maintenance of free application software, the ScenarioWizard.
The group Delphi method provides a framework for an (interdisciplinary) open and constructive discourse between experts and leads to a cooperative assessment of scientific issues. The integration of discursive elements also allows the participating experts to exchange substantive reasons and justifications for their opinions. These justifications can be collected for more in-depth qualitative analysis. ZIRIUS has already designed, conducted and scientifically reflected many applications of the method.
Through its interdisciplinary orientation and numerous collaborations with partners from engineering and social sciences, ZIRIUS is intensely involved in innovative cooperation formats for developing research approaches for the social sciences, natural sciences, and engineering. In addition to designing and further developing socio-technical context scenarios using Cross-Impact Balance analysis, we study interdisciplinary issues by using Delphi methods or socio-technical simulation models, or by combining measurement and survey data.
Members Research Area Method Development
Contact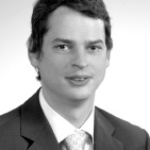 Wolfgang Hauser
Dr.
Spokesperson Method Development Research Area / Research Associate